Payntr Golf: Bunkered LIVE Activation 2023
To support PAYNTR Golf in their growth strategy, we organised and set up the brand's attendance at The Bunkered LIVE Show 2023 at the NEC in Birmingham. Bunkered LIVE is an interactive Golf Show which gives consumers access to the best golf brands in the industry.
By collaborating with the PAYNTR Golf team, we were able to design and build our own event stand which adhered to PAYNTR's brand guidelines. The stand was designed to educate consumers about the range and introduce them to the brand. It included seven inline footwear models, alongside accessories and future range products. The addition of an integrated digital promotional video within the build helped engage passing traffic and drive footfall.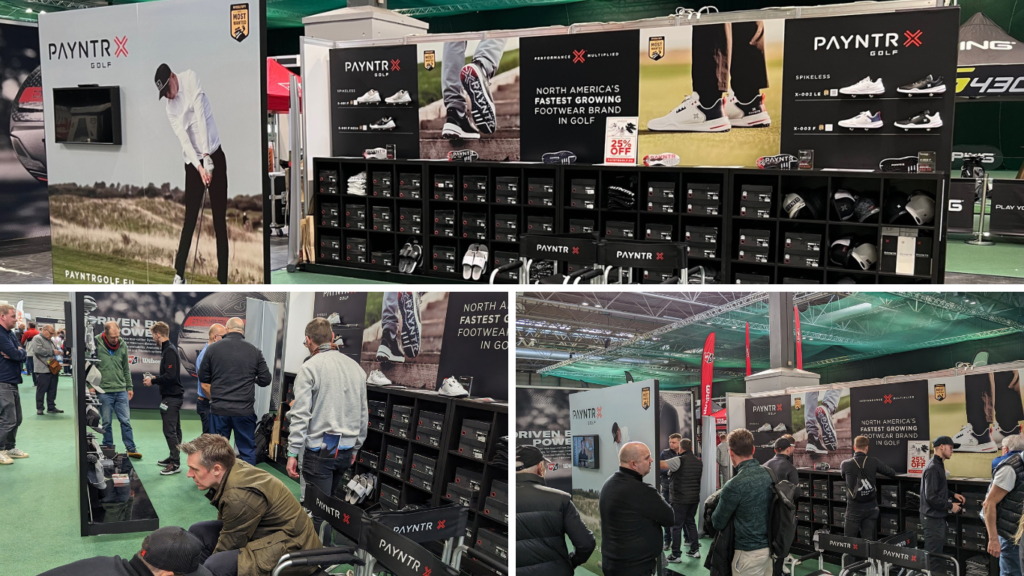 PAYNTR Golf was recently recognized as North America's fasted growing golf brand. This year, My Golf Spy ranked 3 PAYNTR Golf shoes within the top 5 spikeless shoes in the market, the PAYNTR X 002 was also voted as My Golf Spy's best spikeless golf shoe in 2022.
Our attendance at the show successfully increased brand recognition, engagement, and helped drive sales. Web traffic grew by 62% and 580 consumers entered into our show giveaway. We will continue to explore a wide range of marketing opportunities to further grow Payntr Golf as a growing brand in the UK golf market.