adidas Running National Running Show Activation
Location:
Farnborough Conference and Exhibition Centre
As part of our strategy to reconnect adidas in the Specialist Running market, we are investing in grassroots activations and events, including The National Running Show. We attended The Running Show South in Farnborough to showcase adidas Running and Terrex to the running community by retailing adidas products. Supported by adidas and IMA agency, we developed and designed our adidas event stand using key campaign imagery which adhered to adidas brand guidelines.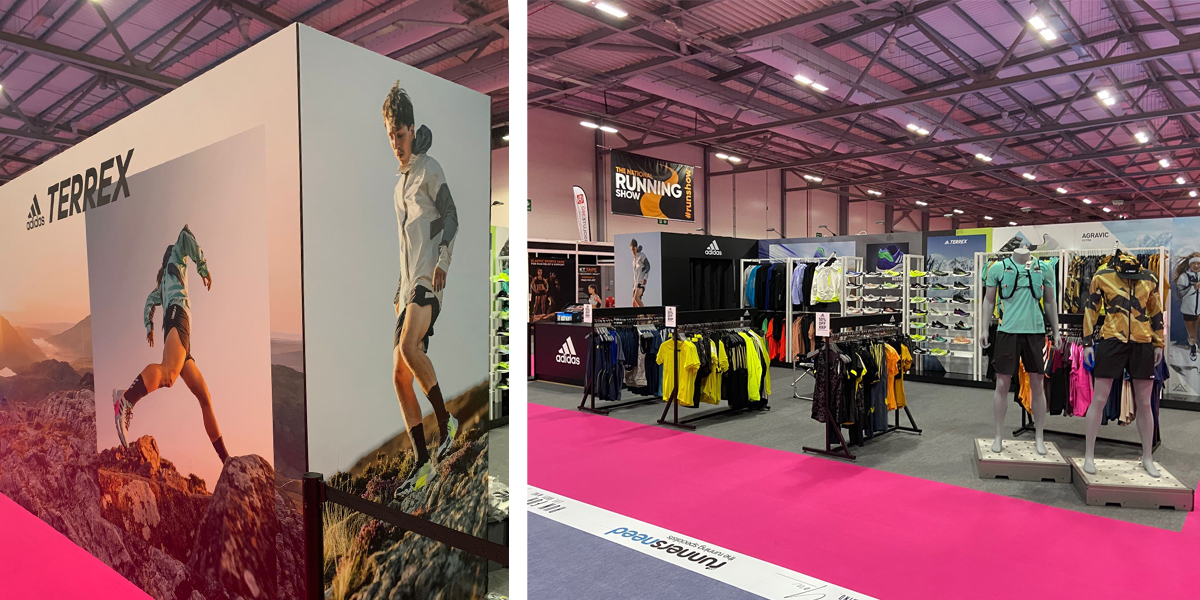 With a team experienced in event planning and management, we successfully built, merchandised, and ran the stand across the event weekend. We effectively engaged with customers throughout the weekend and showcased the adidas brand in the running community positively.
As a result, we will be attending The Running Show North in January 2022 to help further establish the brand's presence in the specialist running market.