To remain competitive today, businesses across all industries need to integrate sustainability practices into their business strategies. Expectations on businesses have grown. The 'knowing' but not 'doing' is just not good enough anymore. Simply put, good intentions aren't enough.
As a business, we understand the need to make changes and improvements in our approach to operate in a more sustainable environment.
Learn more about the steps we are making:
Cycle to Work Scheme
The Cycle to Work Scheme is a government-led initiative that gives employees the opportunity to save 25-39% on a bike of their choice to cycle to work. Not only does this benefit employees as it gives them a cost-saving opportunity, but it promotes a healthy lifestyle and reduces CO2 emissions too.
It's a sustainable commuter option which, according to CycleScheme, saves 133,442 tonnes of CO2 emissions every year as workers swap their cars for bikes.
For more information, please visit www.cyclescheme.com
Electric Car Chargers & Electric Car Salary Sacrifice
We have a sustainable option for those who would prefer to travel by car, too. We've introduced the Electric Car Salary Sacrifice Scheme, to give employees the opportunity to make the move to electric. The salary sacrifice makes this more financially viable as employees pay for their EV lease directly through their earnings.
With electric car chargers installed on the premises, employees can easily recharge at work too. We understand that this isn't always an option for everyone to do at home, so installing chargers on-site means everyone has an equal opportunity to benefit from the scheme.
For more information about the Salary Sacrifice Scheme, please visit www.wevee.uk/salary-sacrifice-car-scheme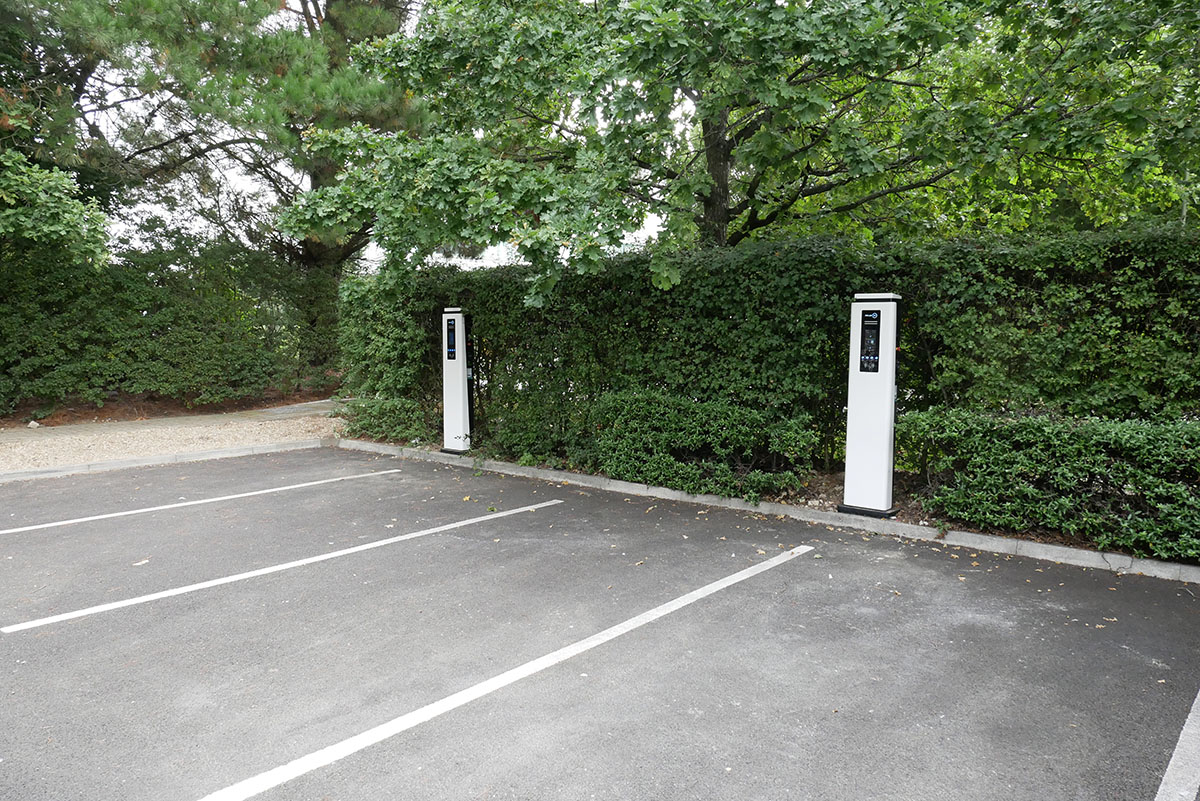 Reusing Packaging Waste
Reducing packaging waste helps save money and the environment, which is why it is a key priority for our operations team. Plenty of cardboard boxes come into the warehouse and go back out to package orders. Instead of using fresh new boxes to package them, we reuse boxes that are still in good condition and able to re-send.
Our operations team is tasked to reuse packaging where possible, and this is observed by our operations management team. Alongside this, shipments are consolidated where possible and paper tape is used on all packages.
Energy-Efficient Lighting
To improve our lighting efficiency in our head offices, we installed PIR lighting sensors, which are motion-activated lights. Using motion-activated lights ensures lighting is only used when needed, enabling us to reduce the amount of energy used every day.
We understand making small changes can make a big difference, which is why we are always seeking new ways to make improvements and educate our team.